HISTORY

Development and research in the field of armaments and military equipment has a long tradition in the Serbian Army. The first aircraft test group was formed on 14
th
December 1933
rd.
After the Second World War, 1945 the Central Military Technical Laboratory was established. That same year the Air Force Test Center was founded (AFTC), which has continued the tradition of the Air test group. In 1951
st
, the central testing ground for the military industry "Nikinci" was established.
Technical Test center (TTC) was created in 1973. on March the 22nd , by the transformation of seven land army military-technical institutes. In the composition of the TTC entered parts of the former institutes, who were engaged in testing and evaluating the quality of arms and military equipment, and experiment testing grounds "Nikinci" and "Prevlaka". Testing ground "Prevlaka" was moved in 1992. to another location and reorganized in the testing ground "Lustica".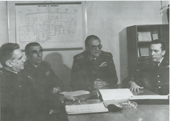 Navy Test Center was established in 1980. and was located in the maritime military base "Lora" in Split. NTC has been working relying on the radio Brodarski Institute in Zagreb by 1991. After the collapse of the former state, NTC was relocated in Tivat, located at the Naval Technical Repair Institute "Sava Kovacevic", where it continued working as an authorized body for testing of the Navy Sector of the Yugoslav Army General Staff.
Thanks to the achieved results, the Technical Test Center was added to the register of military research facilities on 27th April 1983.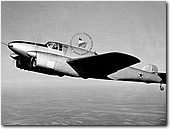 In June 1998 the Federal government adopted a decision on approval of the Statute of the Technical Test Center, which gave TTC the status of military institutions in the form of scientific research center.
By the decision of the Minister of Defense in 01.08.2006 Air Force Test Center and Naval Test Center were integrated in the composition of the Technical Test. By the new organization of the Technical Test Center, in its composition is not more testing ground "Lustica".
TechnicalTestCenter is performing its activity on three locations. Headquarters and the largest number of laboratories are located in Belgrade, Vojvode Stepe 445 Street. Center for testing armaments and military equipment is located in the village Nikinci, between the towns of Sabac and Ruma. Center for flight tests and the Air Force means sector are located at the airport Batajnica, near Belgrade.